to celebrate the loveliness of a sunny Saturday I am sharing a lovely giveaway that Jen at
little birdie
is doing over on her lovely blog. She is offering the chance to win one of these tea towels...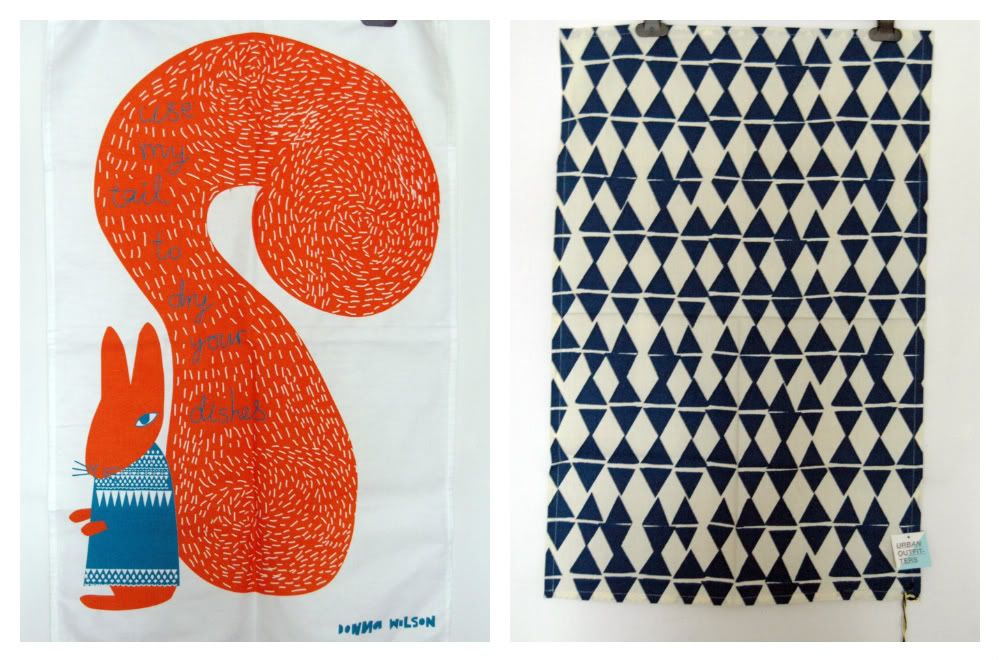 The squirrel is called 'Use my Tail' and is by Donna Wilson and the other, 'Blue Geo' is by Fine Little Day, they're both gorgeous, I'm afraid if I was lucky enough to win one I wouldn't be able to use it! Hop on over to Jen's blog to give yourself a chance to nab one of these lovely treats.
And have a great weekend - if you're in Bristol there's a vintage & craft Magpie Market on Sunday at M Shed museum, doors open at 10.30, I'll be there with my camera (but not my purse, I'm trying to be good!) so hope to see you there.
Rachel x